wat is een vrijeval sprong?
Bij een vrijeval skydive spring je uit het vliegtuig en val je eerst een circa 30 tot 60 seconden vrij door de lucht voordat je je parachute opent.
Nadat de parachute is geopend vlieg je deze naar je landingsgebied om daar zacht te landen.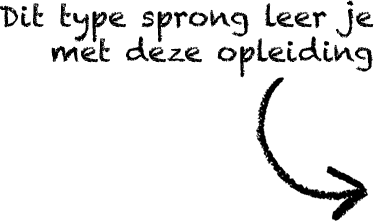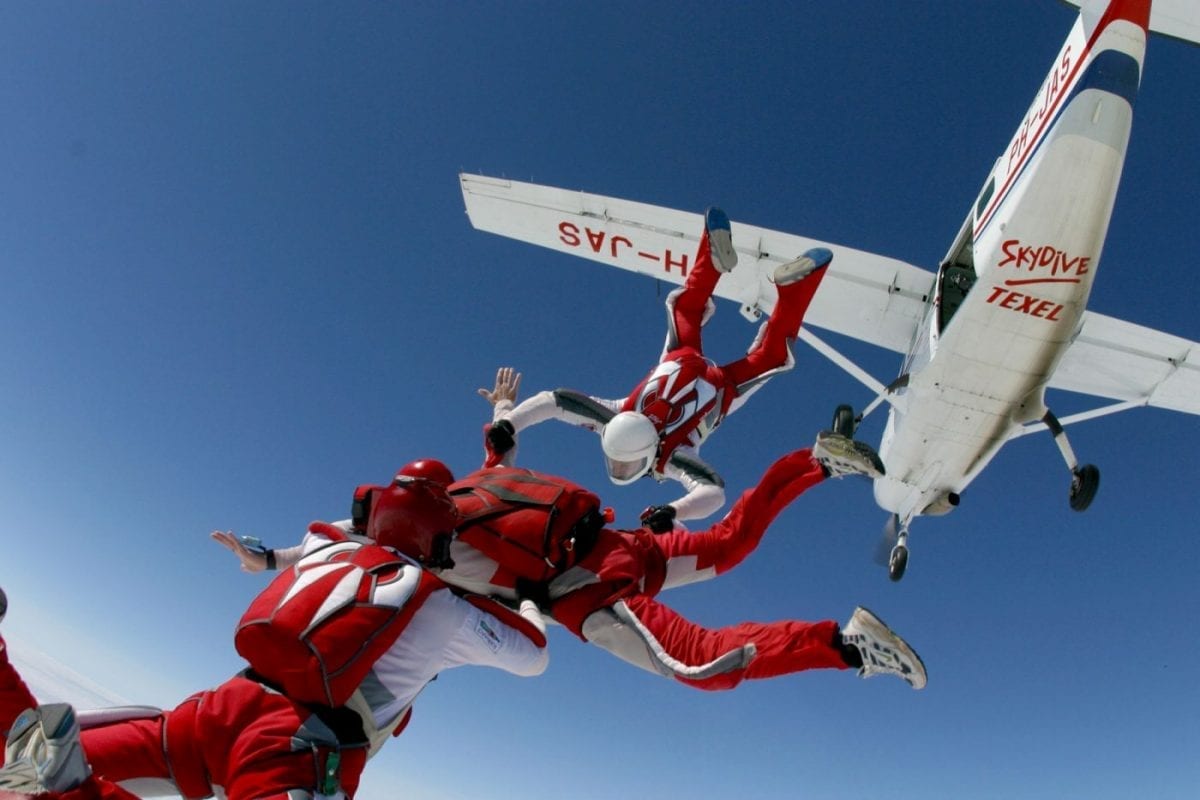 Accelerated Freefall opleiding
Met de AFF opleiding wordt je opgeleid tot vrijeval parachutist. Als je geslaagd bent ben je een zelfstandig springende skydiver.
Je leert volledig zelfstandig een vrije val te maken en om daarna de parachute veilig naar de grond te vliegen. Onder begeleiding van twee instructeurs die met je mee het vliegtuig uitspringen, maak je al gelijk je eerst sprong vanaf 4km hoogte.
wat is een staticline sprong?
Bij een staticline sprong opent de parachute zich meteen nadat je uit het vliegtuig springt. Je verlaat het vliegtuig op 3500 of 5000 ft. Dit zijn sprongen zonder een vrijeval gedeelte, een paar tellen nadat je het vliegtuig verlaat vlieg je al onder je parachute. Onder de parachute stuur je je parachute heel nauwkeurig naar je landingsgebied om daar zacht te landen.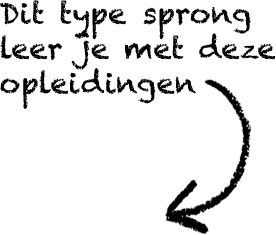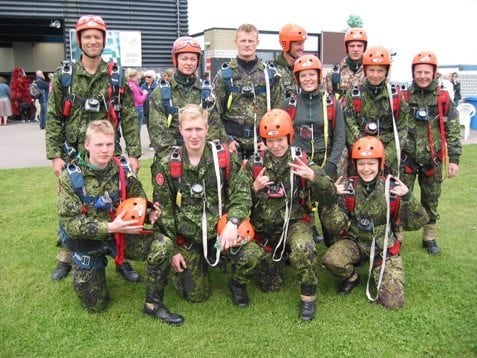 Military static line
Staticline opleiding speciaal voor militaire cursisten. De sprongen kunnen naar keuze met de ouderwetse Ronde Bol parachute of met de moderne Square parachute gemaakt worden.
Het succesvol doorlopen van deze opleiding geeft het recht op het dragen van de wing. Ook door niet militairen te volgen.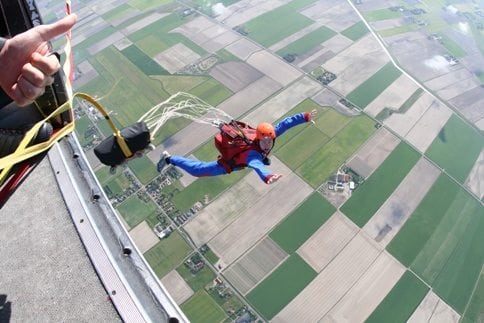 First jump course
Deze twee daagse Staticline cursus is een geweldige manier om kennis te maken met parachutespringen!
Na een grondopleiding van een dag maak je èèn parachutesprong waarbij je zelfstandig het vliegtuig verlaat en onder de meteen geopende parachute jezelf naar het landingsgebied vliegt om daar veilig te landen.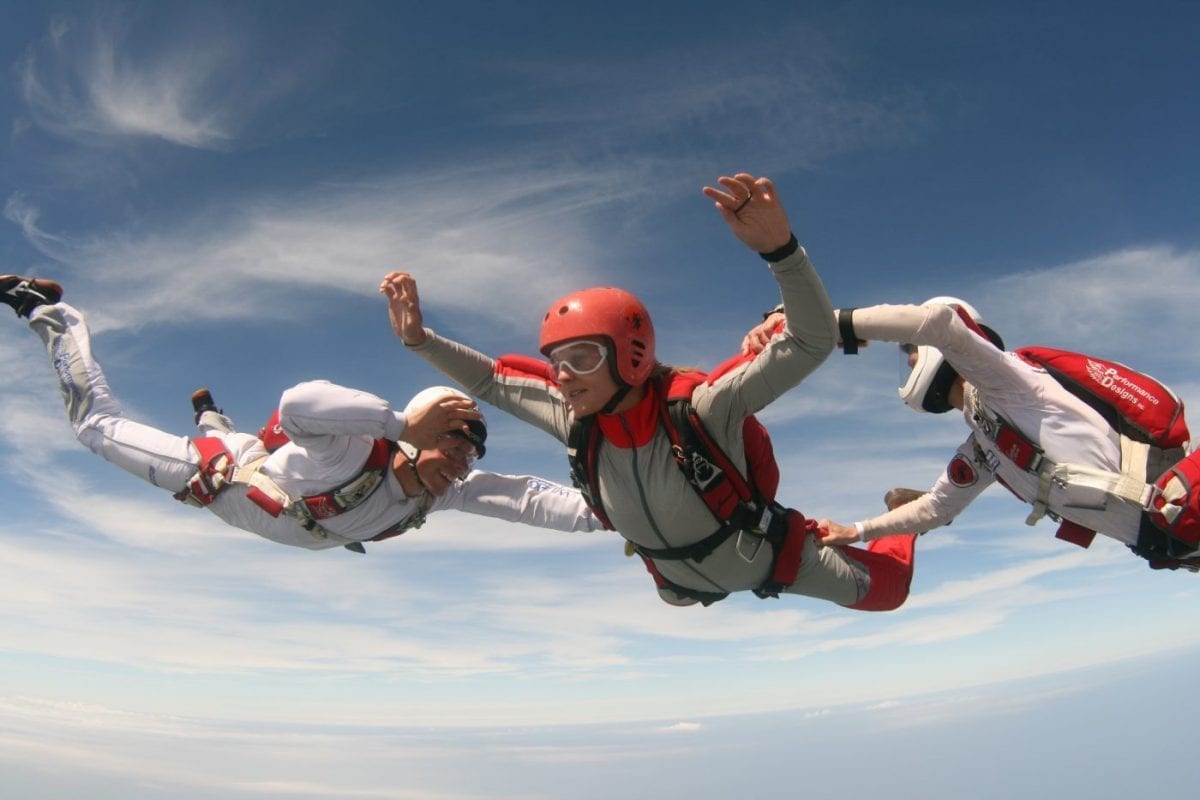 Total Jump Experience
5 Staticline sprongen en de eerste vrijeval (AFF) sprong, dat is de Total Jump Experience. Deze opleiding is voornamelijk gericht op het leren vliegen aan de parachute maar geeft ook een voorproefje van het vrije vallen.
Als de eerste AFF sprong goed bevalt ben je nog maar zes AFF sprongen verwijderd van het zelfstandig mogen parachutespringen inclusief vrijeval.
Mocht je twijfelen of de vrije val wel echt voor je is weggelegd dan kun ervoor kiezen om eerst je Static Line brevet te halen en om daarna het vrije val gedeelte je eigen te maken.
Als je dit traject volgt dan voeg je pas nadat je het vliegen onder de parachute onder de knie hebt een nieuw element toe: de vrije val. 
De Total Jump Experience biedt exact dit: eerst Static Line, daarna de eerste van de zeven AFF sprongen. Natuurlijk is de hoop dat je de smaak daarna dusdanig te pakken hebt dat je ook de resterende zes AFF levels doorloopt om zo een volleerd sport parachutist te worden.